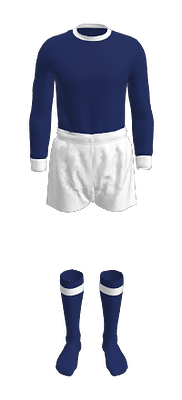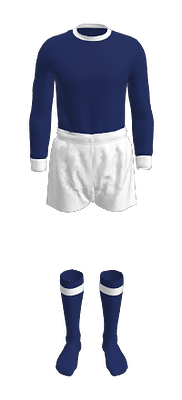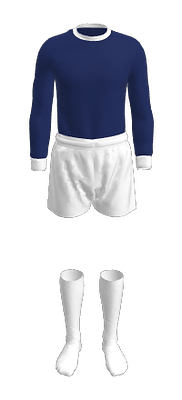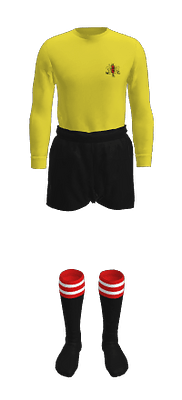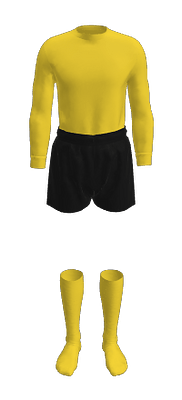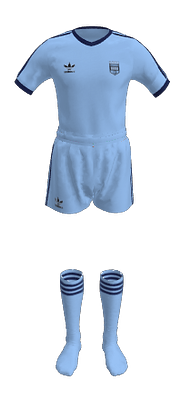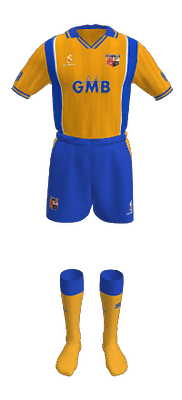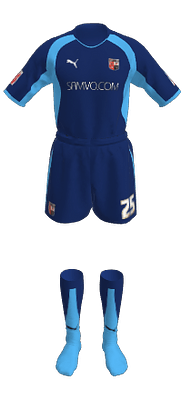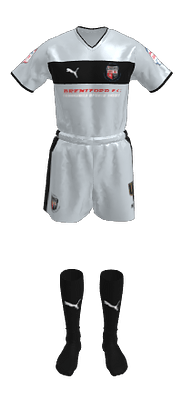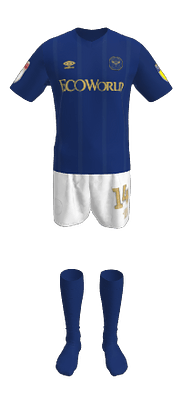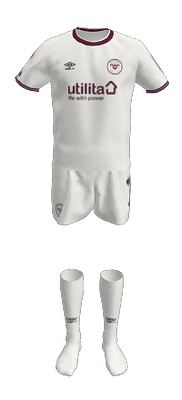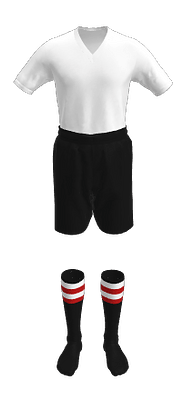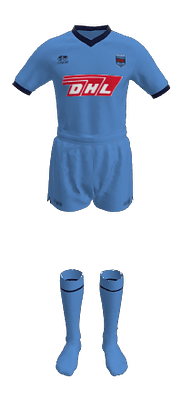 15th November 1958
v Exeter City
FA Cup
20th November 1982
v Windsor & Eton
FA Cup
On occasion Brentford have worn an alternate kit when playing at home.
22nd November 1980
v Addlestone & Weybridge
FA Cup
14th November 1998
v Camberley Town
FA Cup
28th April 2007
v Port Vale
League One
22nd September 2012
v Oldham Athletic
League One
19th October 2019
V Millwall
Championship
3rd November 2020
v Swansea City
Championship
25th September 1963
v Bournemouth
League Cup
4th January 1964
v Middlesbrough
FA Cup
13th December 1967
v Guildford City
FA Cup
16th November 1968
v Woking
FA Cup
11th December 1970
v Walsall
FA Cup
In the 1950's and 1960's colour clashes in the FA Cup and League Cup meant that both teams wore their away kits. A colour clash of both the home and away shirts of Brentford and Woking in 1968 meant that the Bees had to borrow a contrasting shirt from rivals Watford. Away FA Cup fixtures to Addlestone & Weybridge (1980), Windsor & Eton (1982) and Camberley Town (1998) were played at Griffin Park due to capacity issues, resulting in Brentford playing in their full away kits. For the final home game of the 2006-07 season a commercial decision was made to wear the new 2007-08 away kit, and 2012 saw a special silver kit worn to acknowledge the 25th anniversary of the Brentford Community Sport Trust. The 2019-20 third kit, which was designed to honour the first kit worn at the stadium in 1904, was worn against Millwall in 2019 as Brentford played out their final season at Griffin Park. The last occasion of an alternate kit worn at home was the 2020-21 third kit worn at home to Swansea in 2020. The mainly white kit had claret, salmon and light blue elements to respresent the colours of the Brentford Rowing Club, from whom the football club originated.