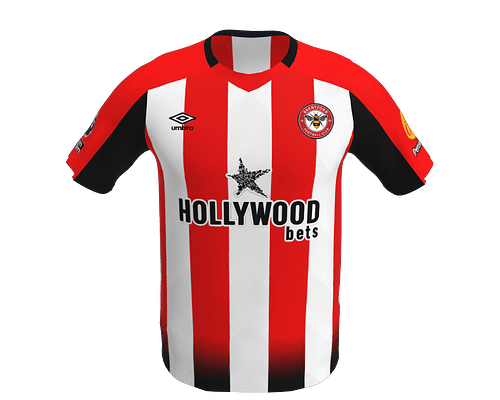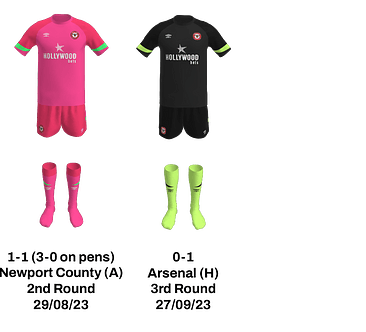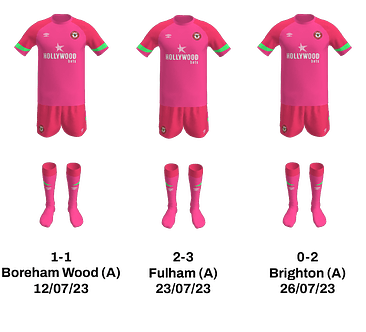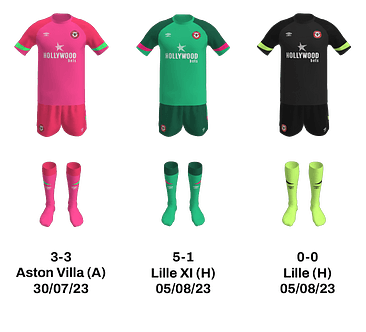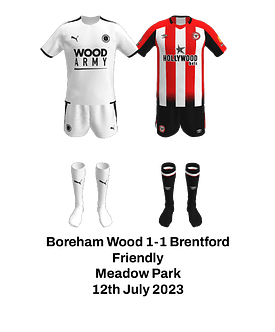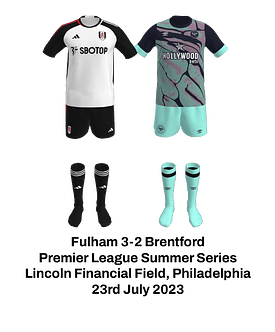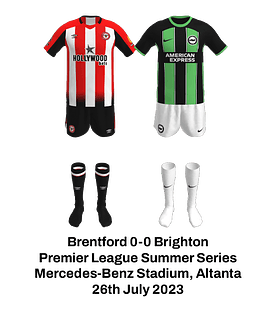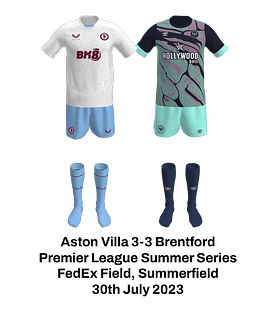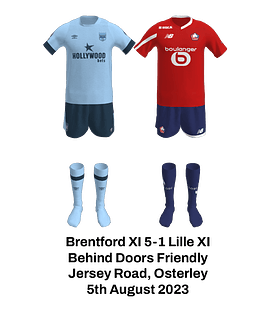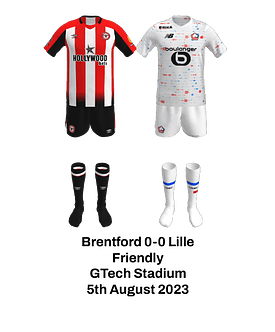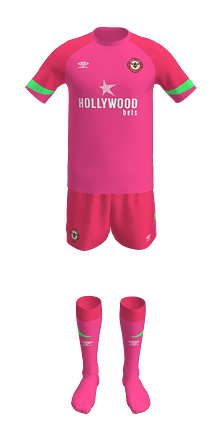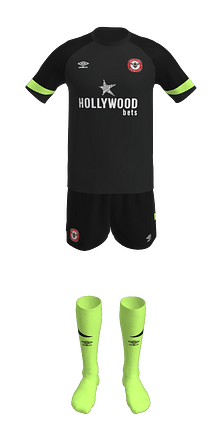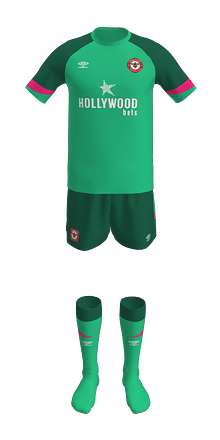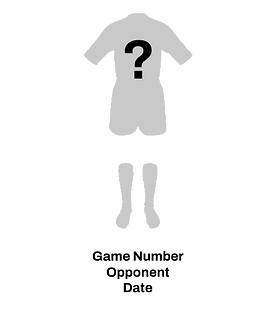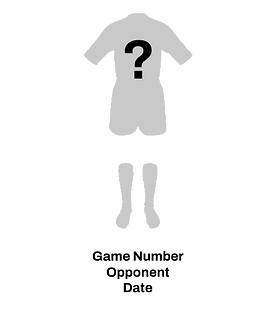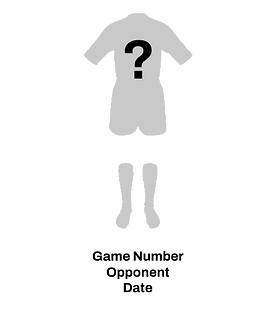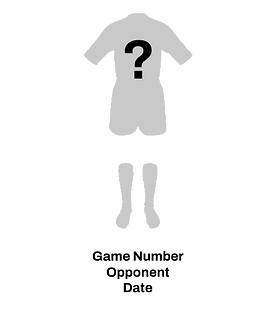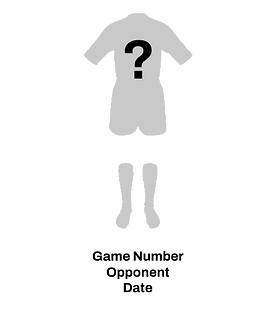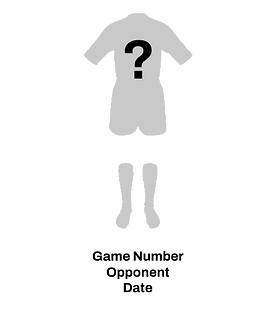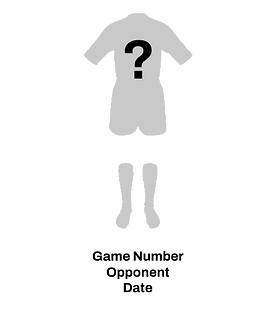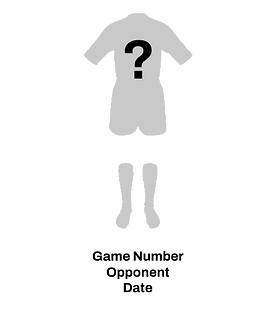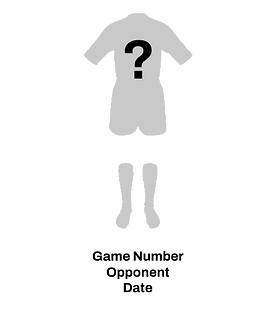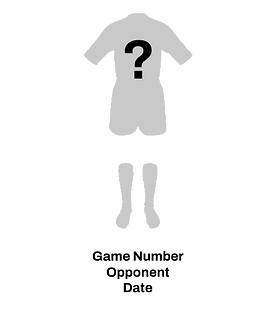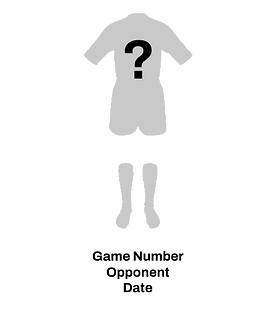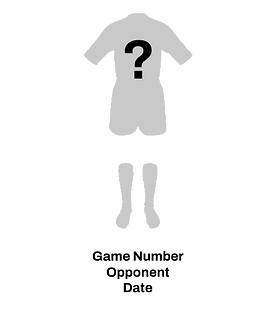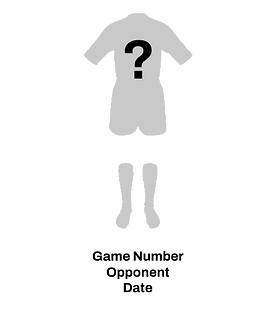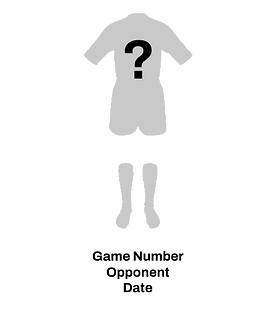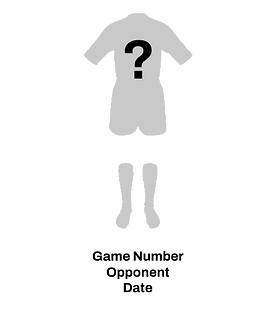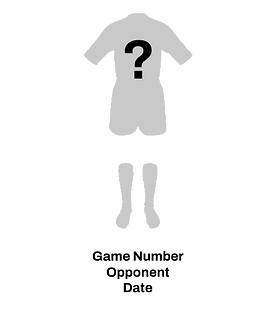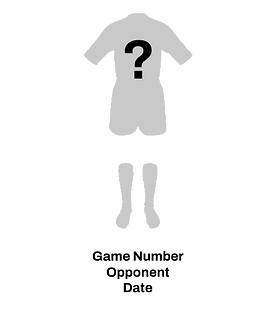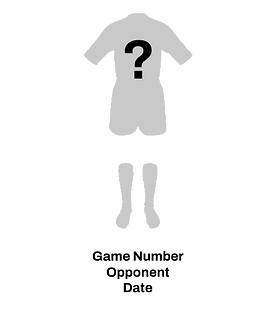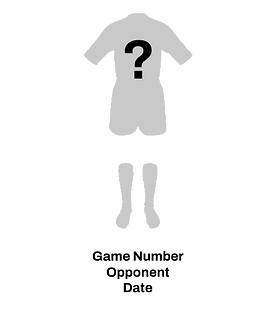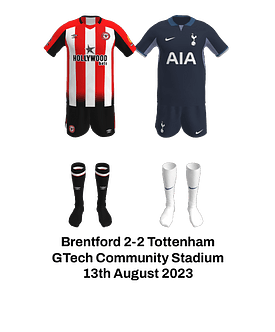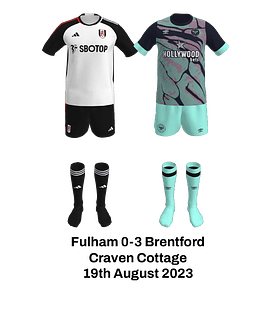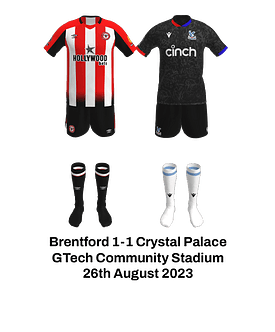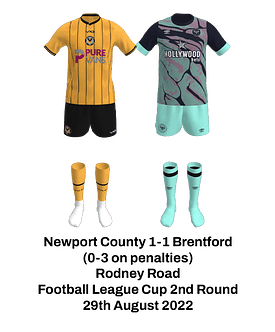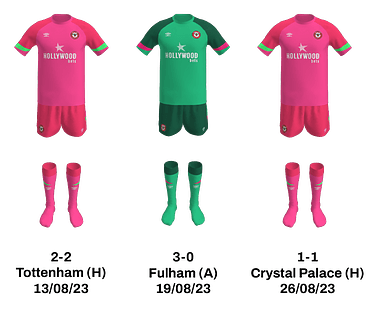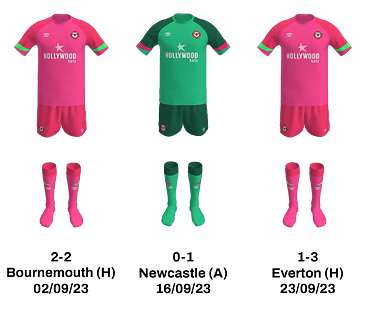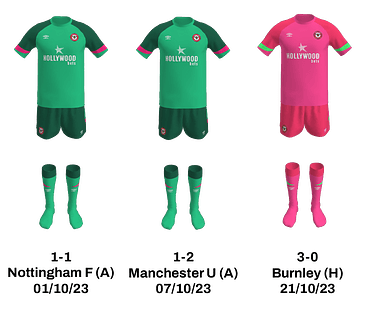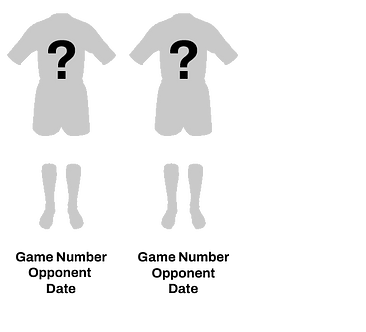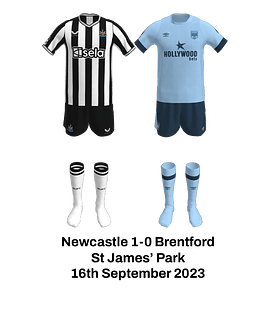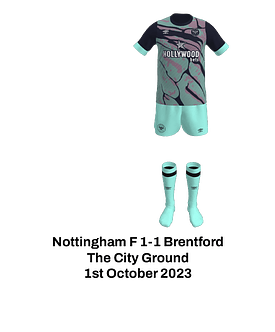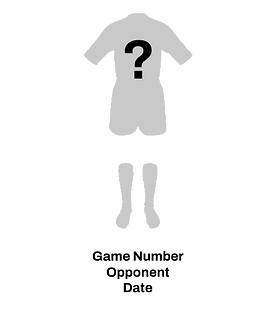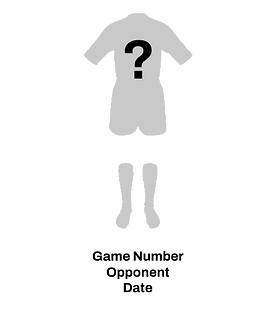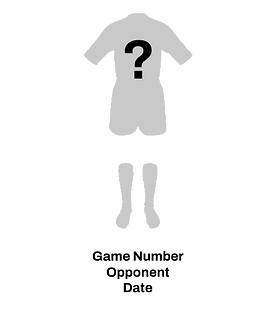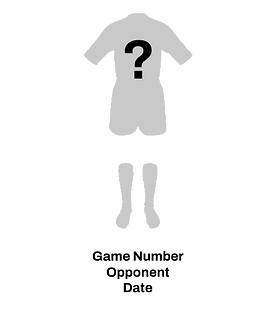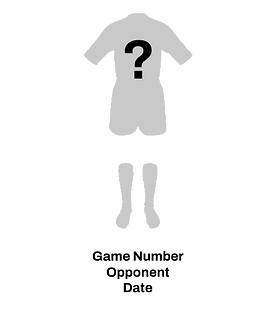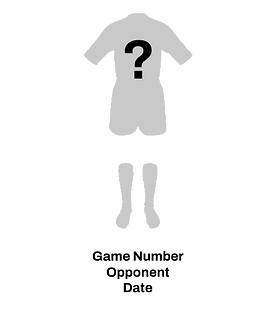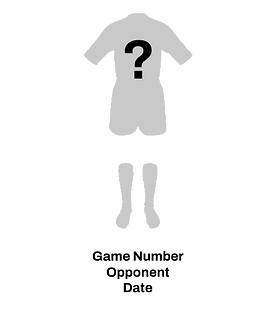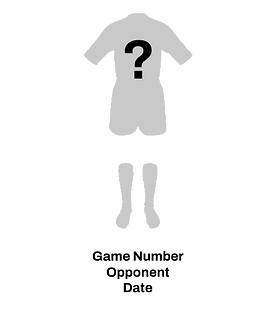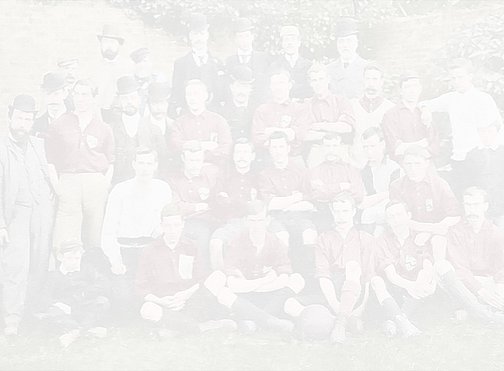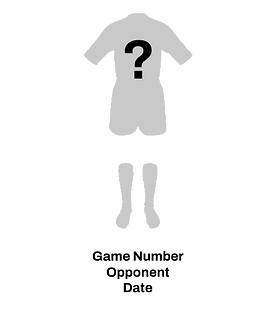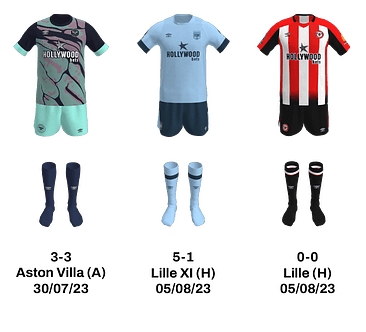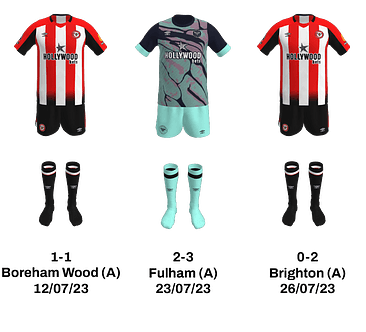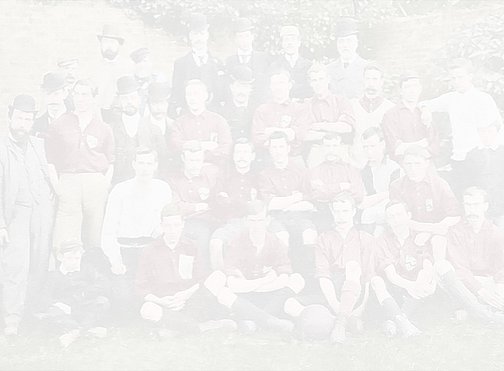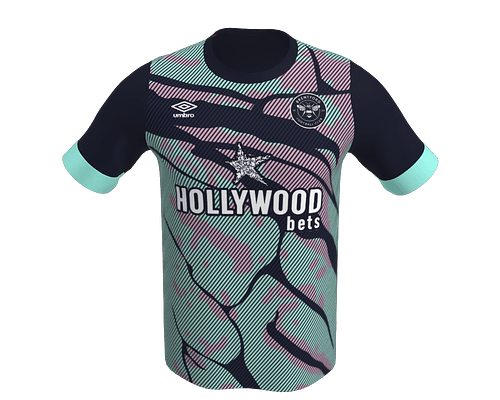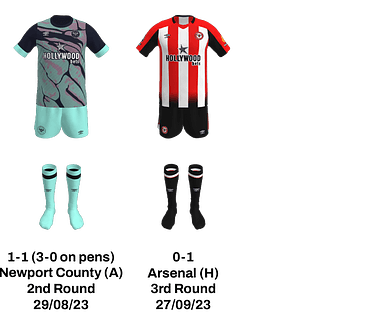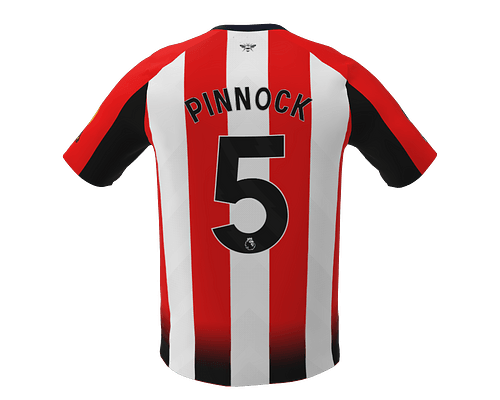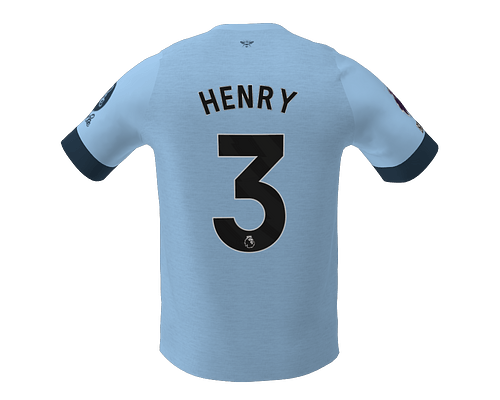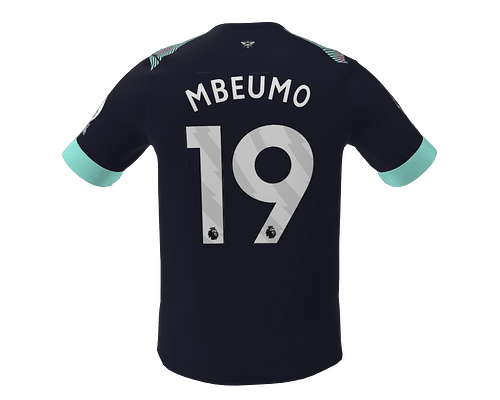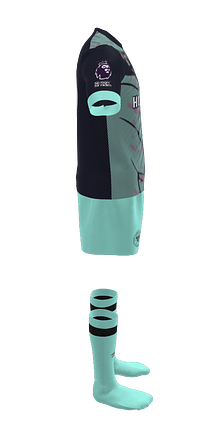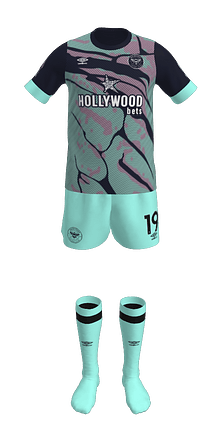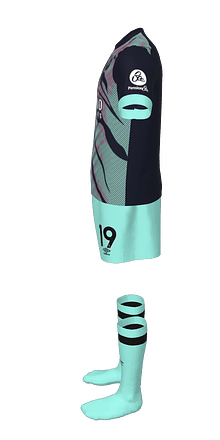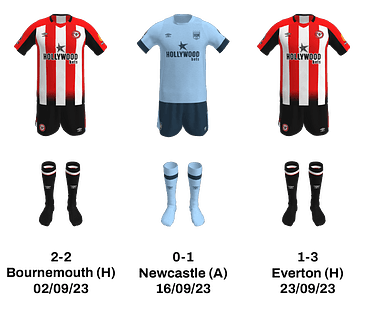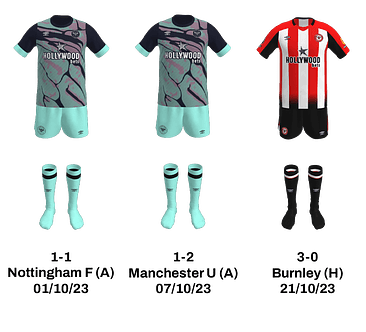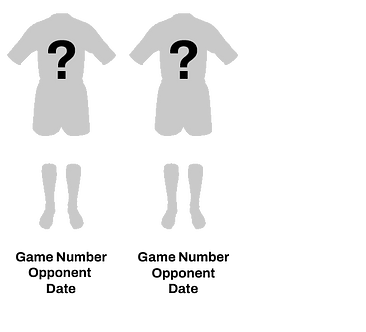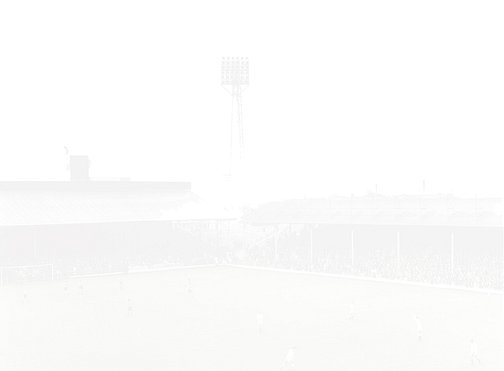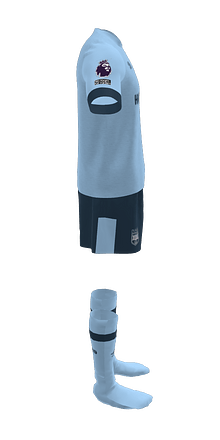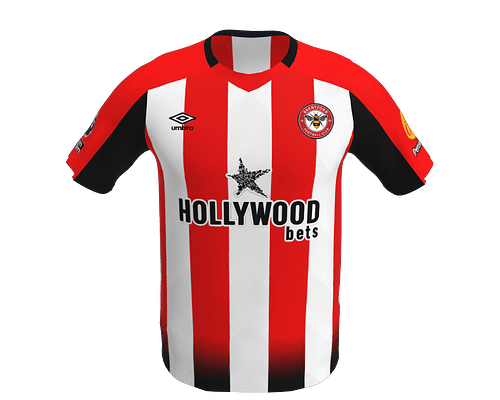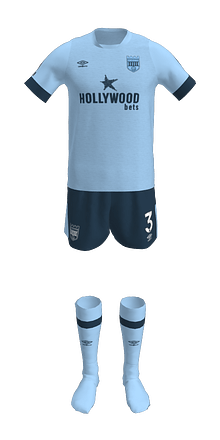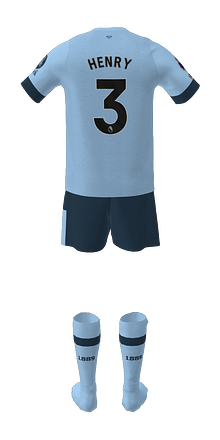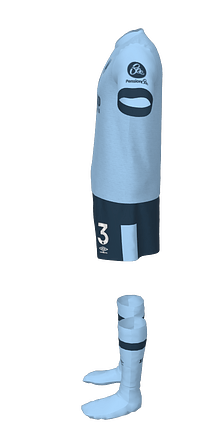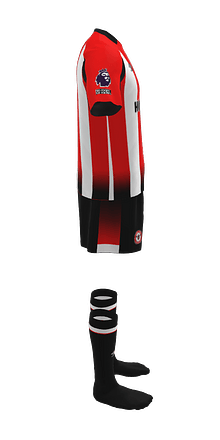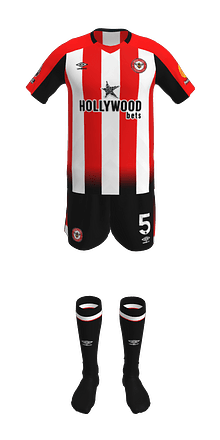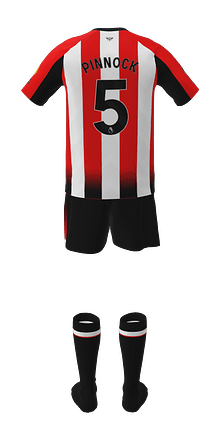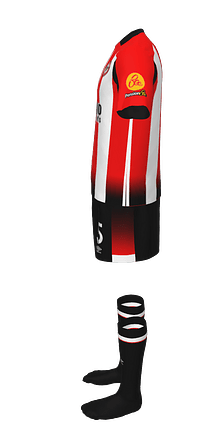 FA Premier League (Tier 1)
P11 W4 D4 L3 F19 A14 Pts 16 (9th)
The home shirt was released on 4th July 2023 with a two season shelf life . The main body has red stripes which fade to black at the bottom against contrasting white stripes, and a 'bee sting' graphic similar to the 21-22 away shirt. Red shoulders are contrasted with a black under arm and a round collar is styled to give the impression of a V neck. The 22-23 second shirt is retained for second season. The third shirt was revealed on 21st July. The concept was a wing of a bee with turquoise and pink featuring on this mainly navy shirt.
Home - Black with a side stripe of black fading to red. A white square under the stripe finishes the pattern. Black socks with red and white hoop at top
Second - Dark blue with light blue side section and white 'castle' badge. Light blue socks with dark blue hoop, and dark blue '1889' at the rear.
Third - Turquoise shorts, turquoise socks with a black hoop
Game by Game - Goalkeeper
Game by Game - Opposition