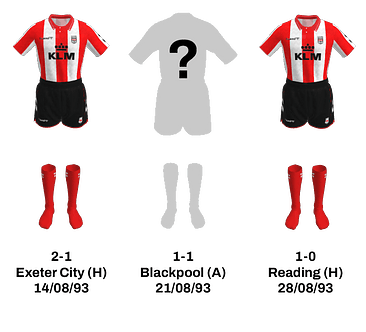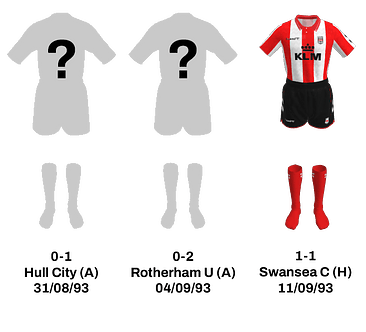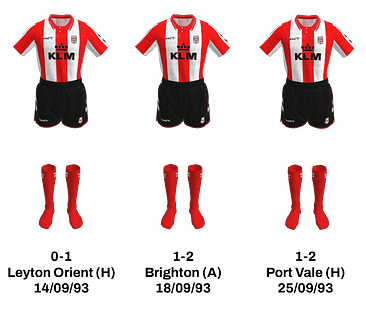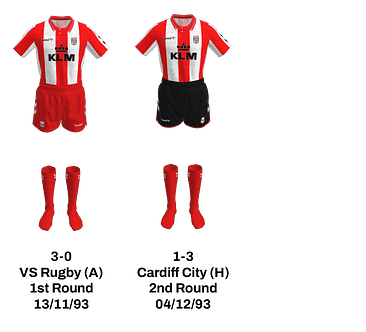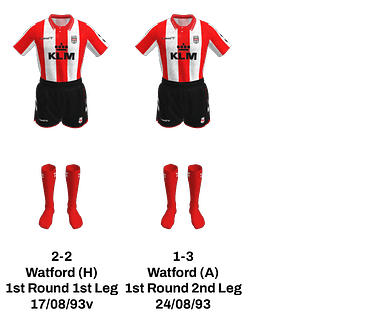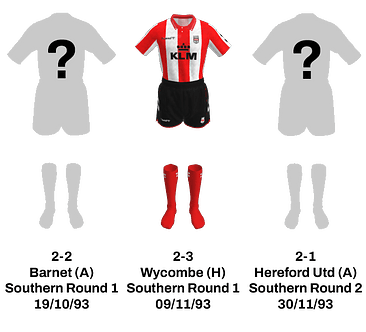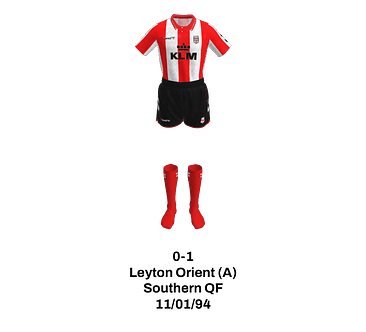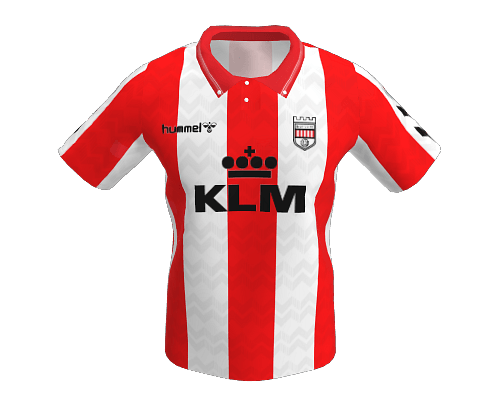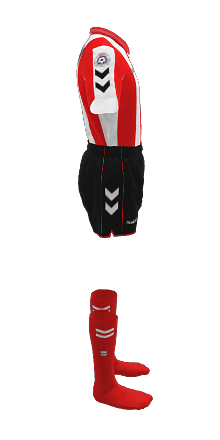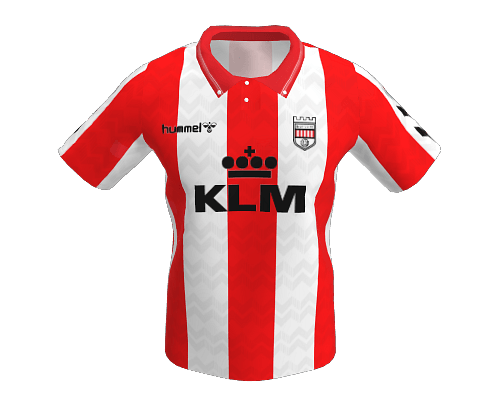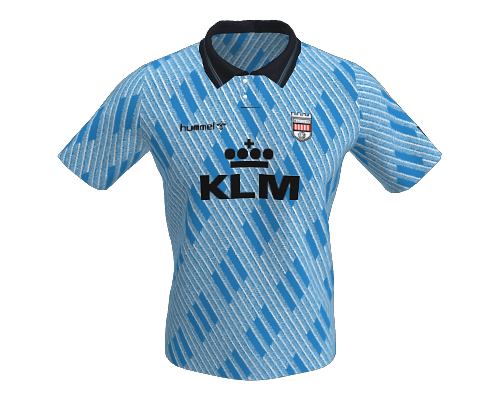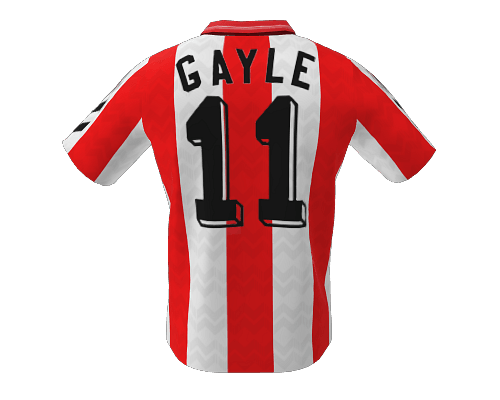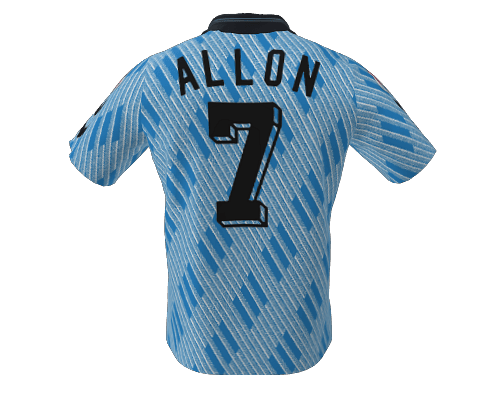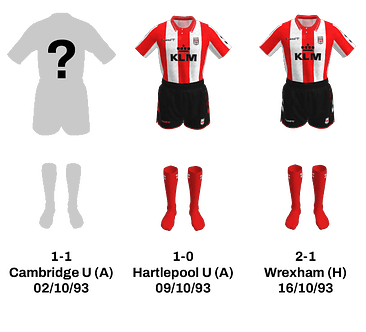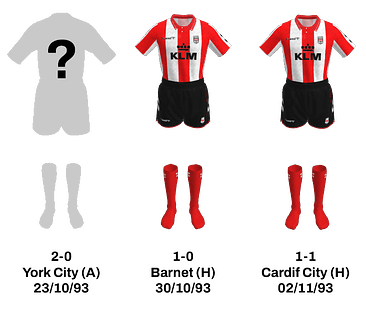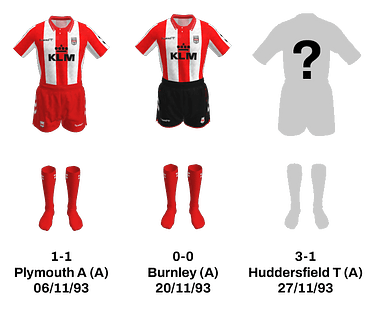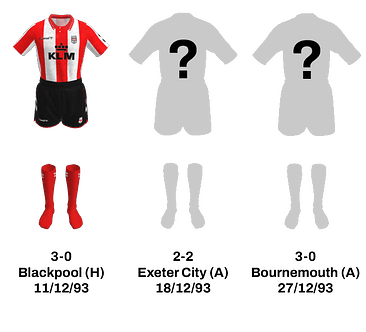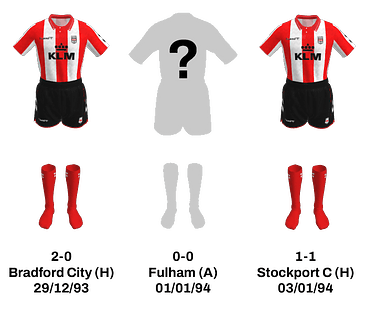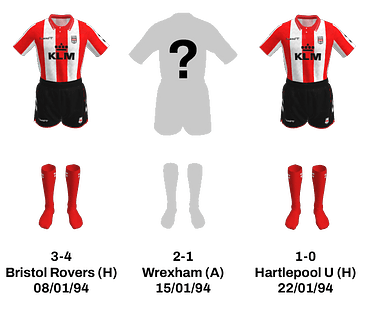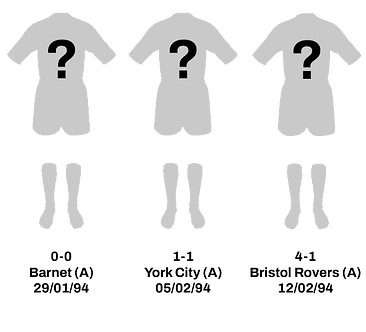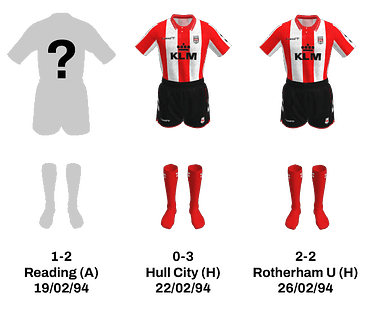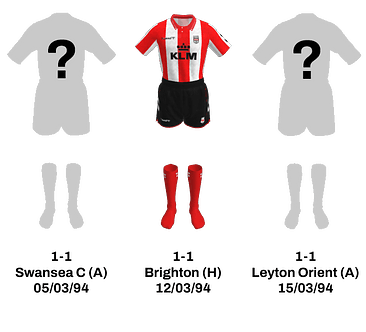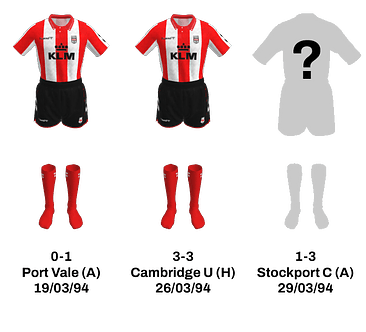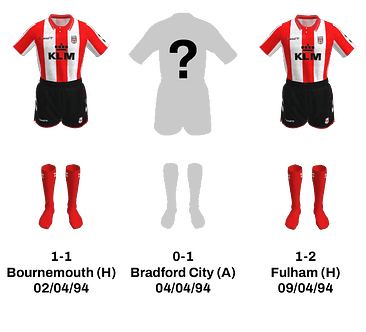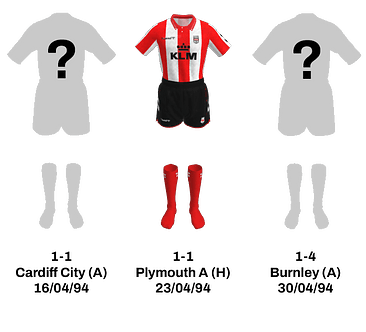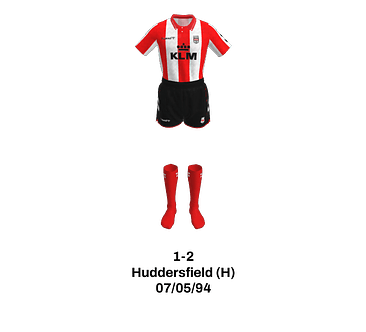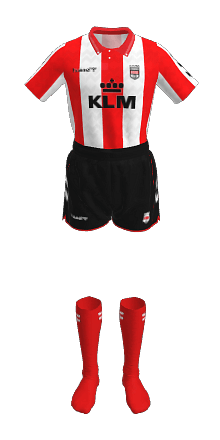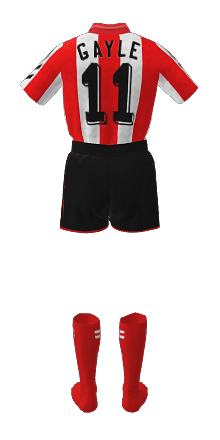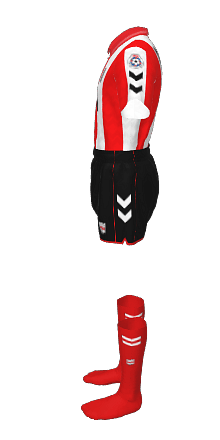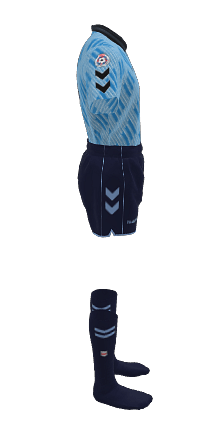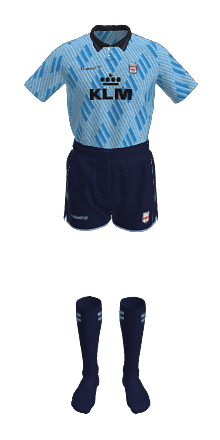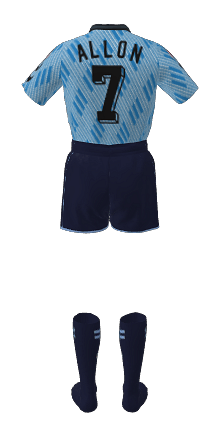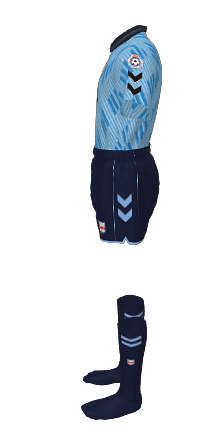 Football League Division Two (Tier 3)
P46 W13 D19 L14 F57 A55 Pts 58 (16th)
The Hummel shirts of 1992-93 were worn again for 1993-94. The home had a red collar and a thick red and white striped body with a shiny chevron pattern in the fabric. The double chevrons on the sleeves, the Hummel logo and the KLM sponsor logo were in black. The away had a dark blue collar, a light blue and white geometric pattern, and logos in dark blue. Large Football League badges were worn on the sleeves.
Brentford adopted squad numbers for 1993-94 and the players names were displayed on the rear along wih a geometric style number
Home - black with red trim, white Hummel chevrons at the side encased by a red trim, white Hummel logo on the right led, Brentford badge on the left.
Away - as home with light blue chevrons, text and trim
Home - red with white chevrons at the top sides, and Brentford badges on the calf sides. Away - dark blue with light blue chevrons at the top sides, and Brentford badges on the calf sides