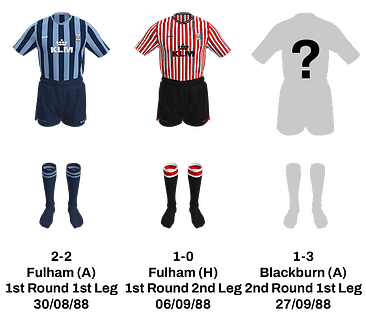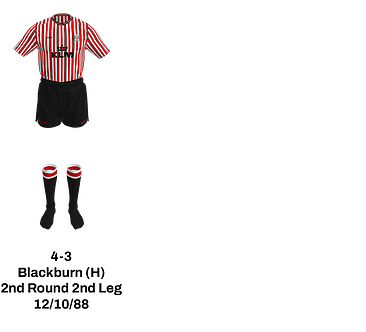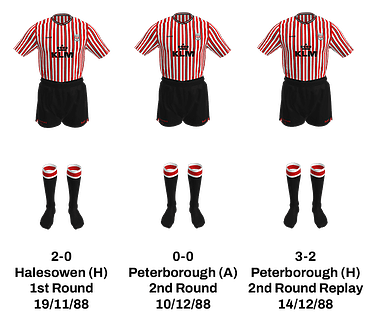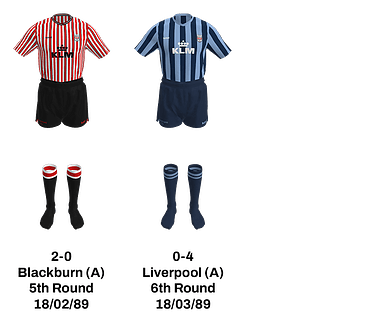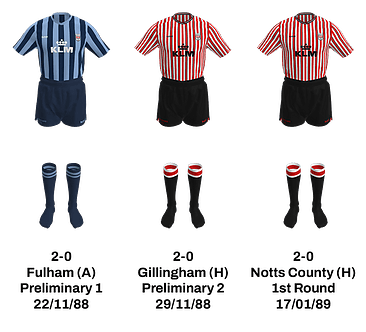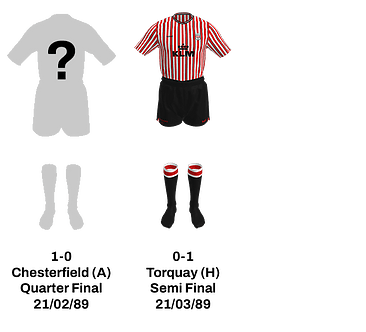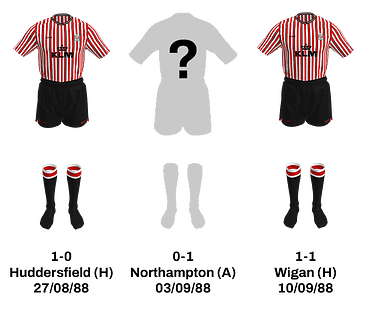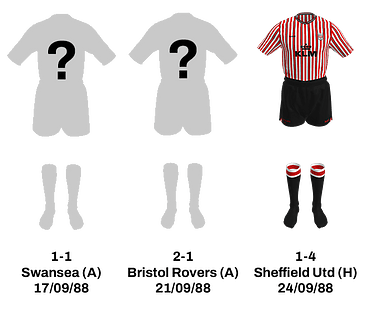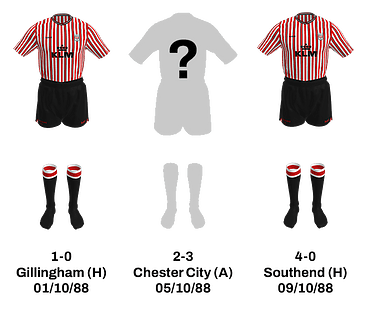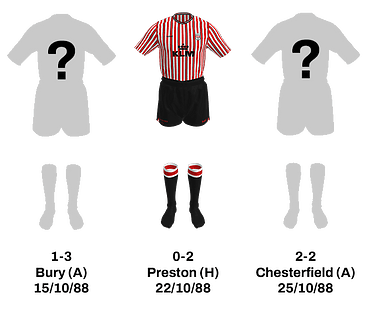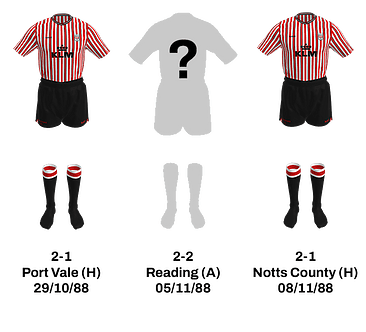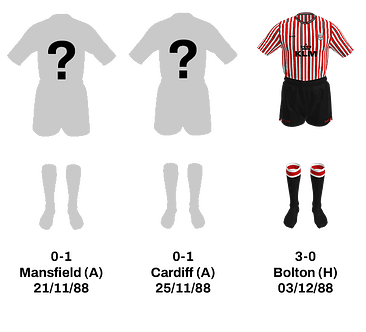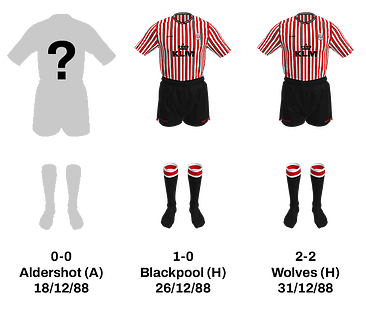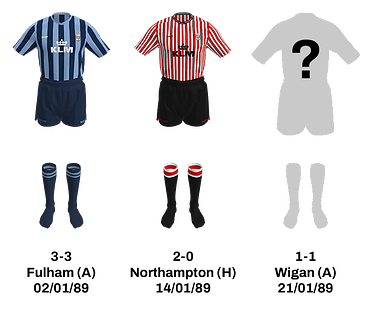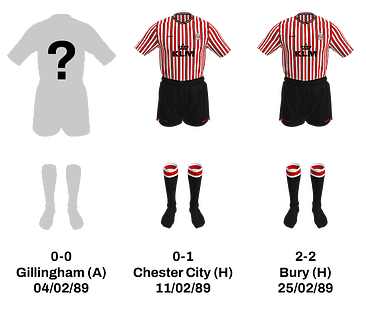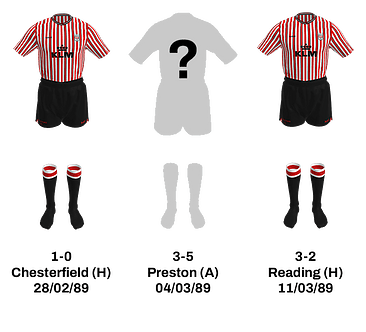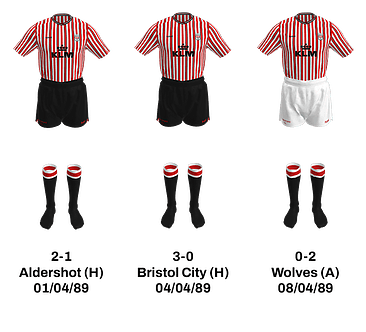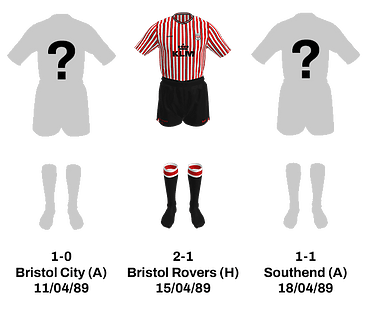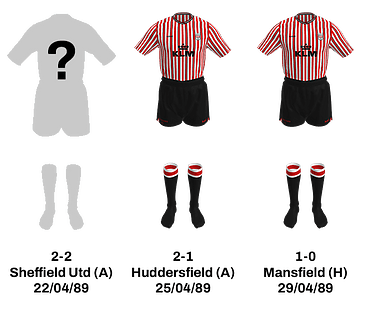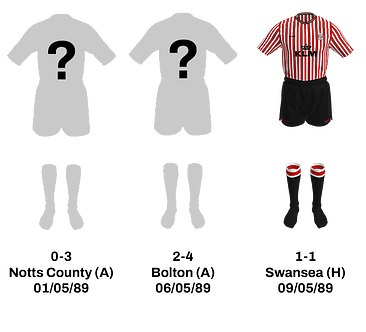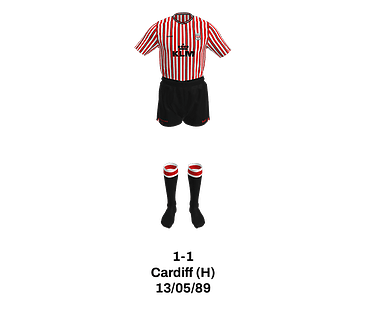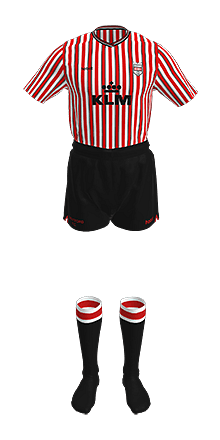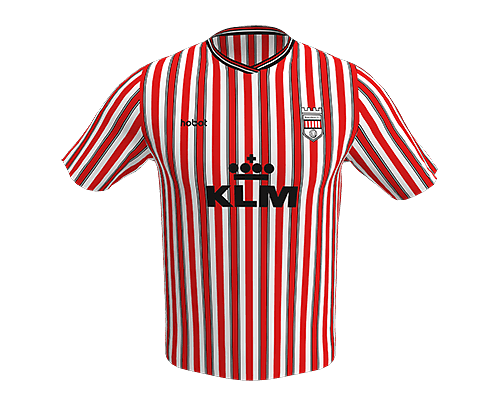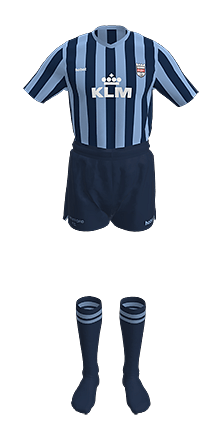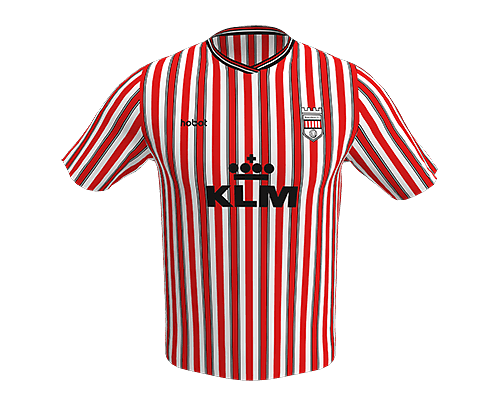 Football League Division Three
P46 W18 D14 L14 F66 A61 Pts 68 (7th)
Hobot produced the shirts for the 1988-89 season. The stripe pattern was thinned and every second red stripe had a surrounding black pinstripe. The collar was black with a red and white band.
Light blue and navy stripes remained for the away shirt, trimmed with a light blue rounded collar
Home - Black with red trim. A red Hobot logo was present on the left leg, and 'Brentford F.C.' was on the right leg also in red.
Away - Navy with light blue trim. The same lattering as the home shorts was present but in light blue
Home - black with a red band enclosed by a white band at the top
Away - navy with two light blue bands