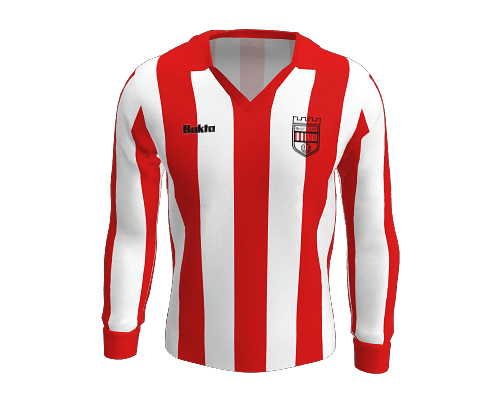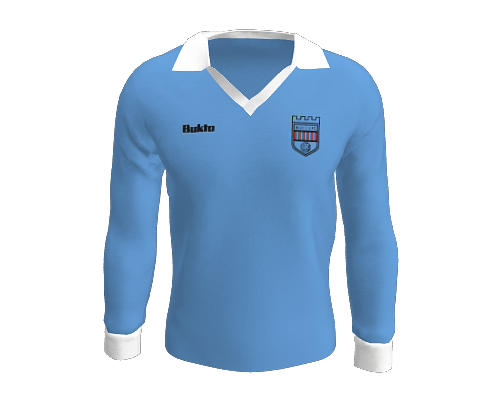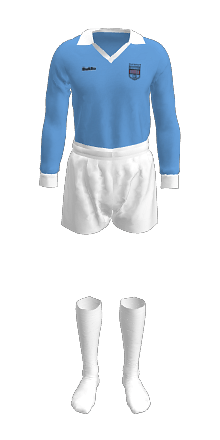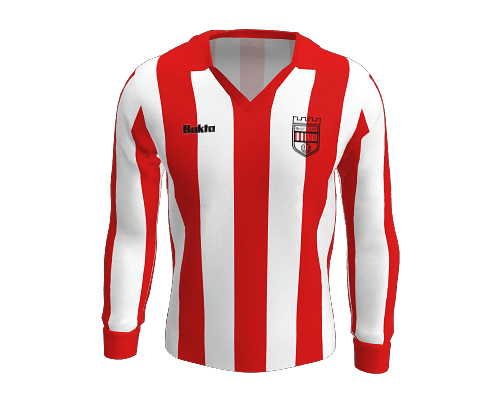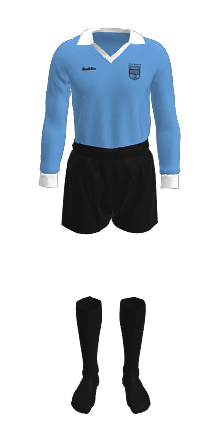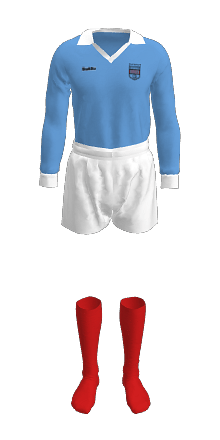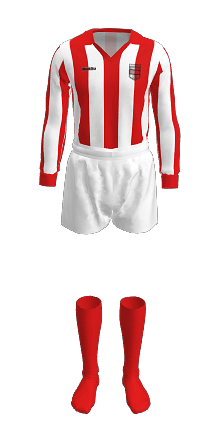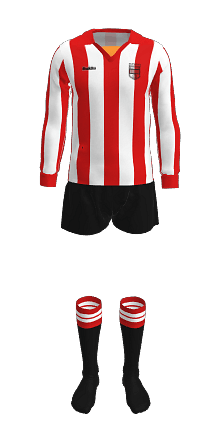 Football League Division Four
P46 W21 D14 L11 F86 A54 Pts 56 (4th)
Bukta manufactured the 1977-78 kit. Their logo was positioned on the right breast, with a part monochrome version of the club badge over the left breast, as would become the shirt standard.
The away shirt for this season was noted as being light blue
Home shirts were black, and white were worn in colour clashes.
Away shorts have been listed as either being white or black
Black with a red top and a double white band for the home socks and red for a colour clash; white, black or red for the away socks
Home Kit as worn by Steve Phillips
Home Kit Alternate Version
Away Kit Alternate Version
Away Kit Alternate Version