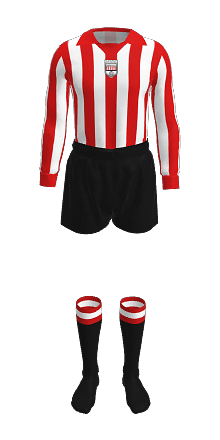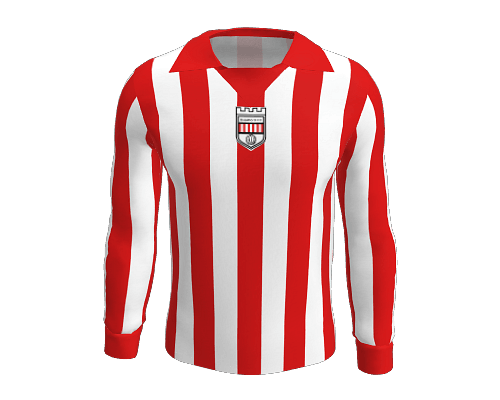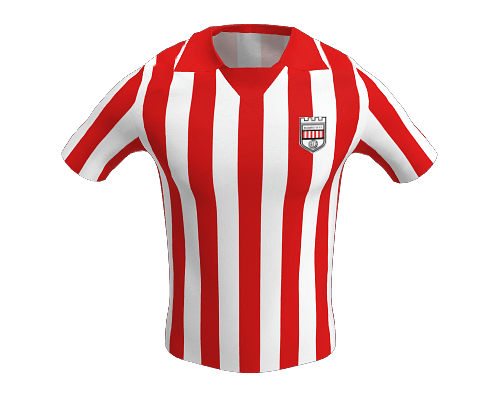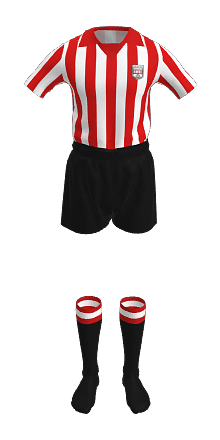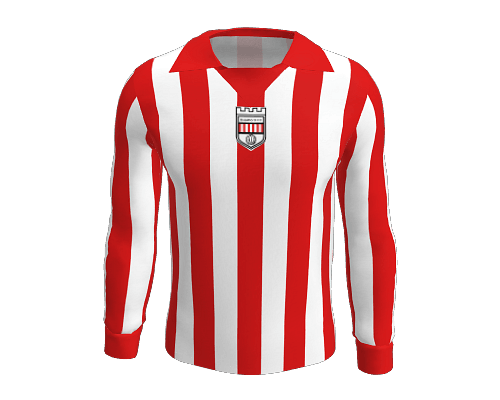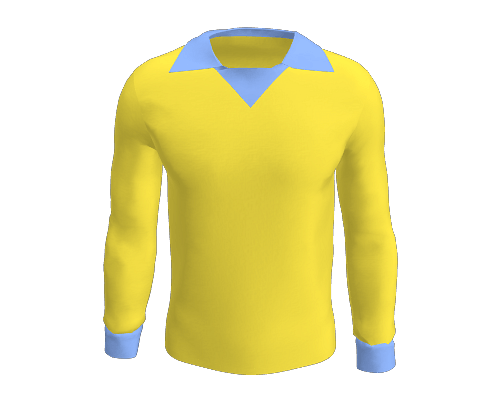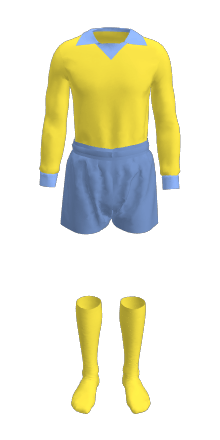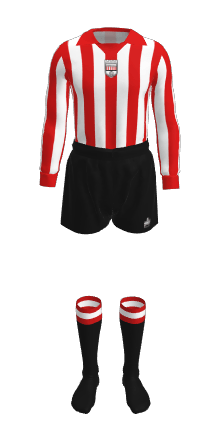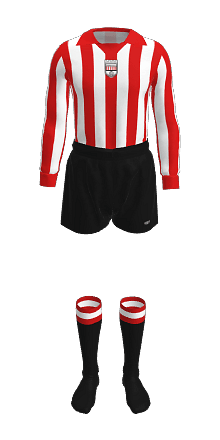 Home Kit Short Sleeve Version
Home Short Sleeve Version
Home Kit Long Sleeve Version
Football League Division Four
P46 W18 D7 L21 F77 A76 Pts 43 (15th)
The long- and short-sleeved red and white striped shirts of 1975-76 were used, with the 'castle' badge prominent on both.
The away shirt was yellow with pale blue trim
A reversion to plain black with no number was seen on the home shorts. In a photo from the Southport match, Gordon Sweetzer is seen wearing a Umbro branded pair and Steve Phillips is wearing an Admiral branded pair.
The away shorts were pale blue
Black with a red top and a single white band for the home socks, yellow for away
Home Kit Long Sleeve Version
with Admiral Shorts
Home Kit Long Sleeve Version
with Umbro Shorts